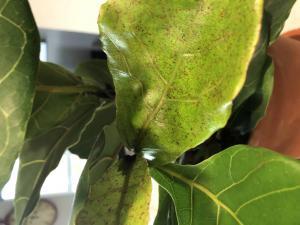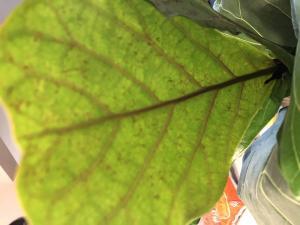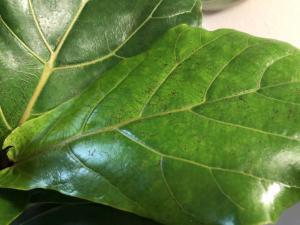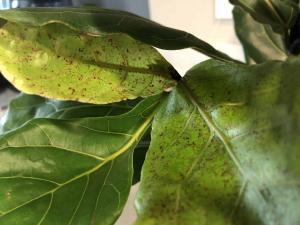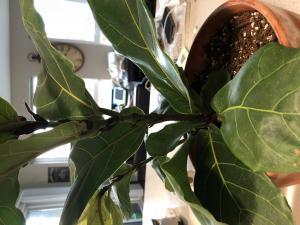 I've had my fiddle for about 4 months now.
I water once a week 2 cup fulls. Plus jones organically water soluble fertilizer each time
Has 1 hole for drainage. Ceramic pot from Home Depot. It just sprouted three new leaves but noticed tiny brown spots all over. Only on the new leaves. On top and under the leaf.
The plant ant looks healthy but it does have these tiny dots…. is it ok ?