It's that time of year when a lot of us are shopping for holiday gifts and wondering what on earth we should get for certain family members.
So what's on your favorite fiddle leaf fig lover's wish list this holiday season?
If you're not quite sure, don't worry! We've compiled a list of our favorite fiddle-related gifts for the plant-obsessed loved one in your life. Enjoy!
Disclosure: This article contains some affiliate links, which means that we get a small payment if you click one of the links and buy something (at no extra cost to you, of course!).
The Perfect Gift Guide for Fiddle Leaf Fig Lovers
Fiddle Leaf Fig Food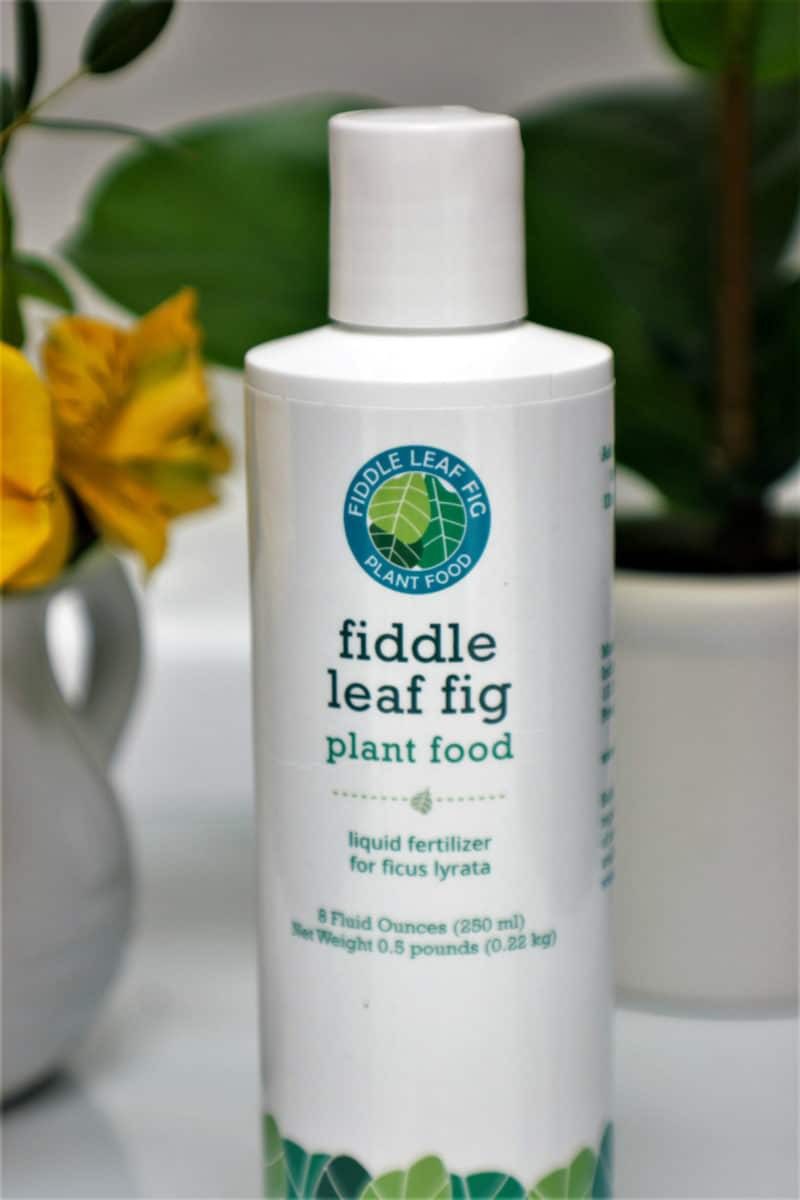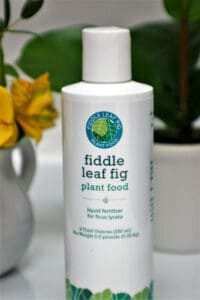 First, we love our signature fiddle leaf fig fertilizer, specially formulated for fiddles! This plant food contains the perfect ratio of minerals to support growth, leaf production, and that beautiful green color we love so much.
This is the perfect stocking stuffer for your fiddley friend!
Seagrass Belly Basket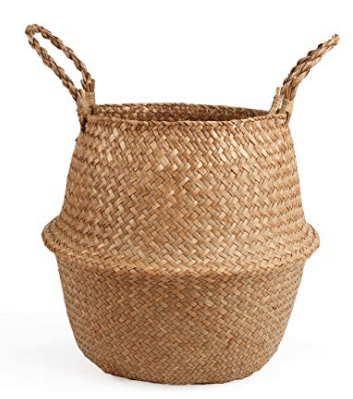 Fiddle leaf figs look stunning in natural-fiber woven baskets!
Seagrass belly baskets make the perfect gift for fiddle leaf fig owners. I love the ones with handles to make it easy to move the plant around.
These baskets come in small, medium, and large to suit the size of the plant, so you can pick the perfect size!
Set of 3 White Ceramic Pots with Drainage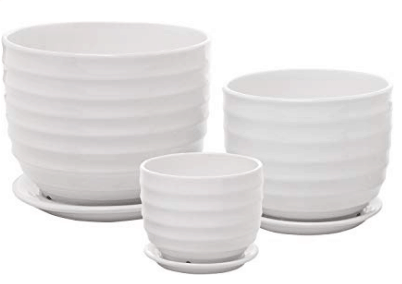 Plant owners can never have too many ceramic pots!
These while ceramic pots are classic and functional and will look great with almost any decor style. Each pot has a drainage holes, which is crucial for growing healthy fiddle leaf figs.
This set includes a small (3"-4") , medium (4"-5"), and larger pot (5"-6") which are perfect for young fiddle leaf figs, bambino (dwarf) figs, and for planting cuttings.
Houseplant Resource Center Plant Leaf Armor – Leaf Shine and Indoor Plant Cleaner Spray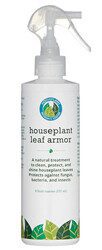 The most striking part of a fiddle leaf fig is the large, glossy green leaves, but sometimes the leaves need a little help to shine!
I love this leaf polish because it's effective and safe for fiddle leaf figs. If your friend's fiddle is a little on the dull side, they may love this leaf shine!
"got ficus?" Graphic Tee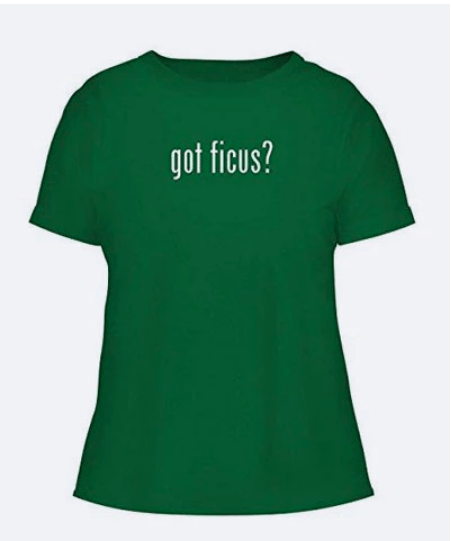 This graphic tee allows your loved one to proudly proclaim their ficus obsession and match their favorite plant as well! It's 100% cotton and super soft.
Choose from small to XXXL.
Framed Fiddle Leaf Fig Print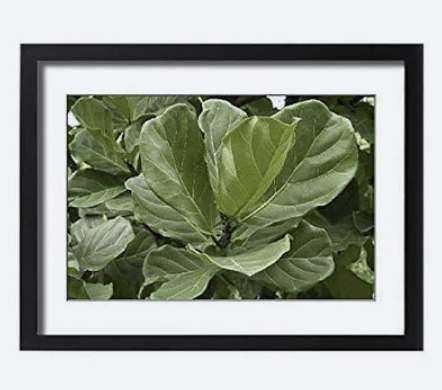 Gift your friend with a gorgeous image of fiddle leaf fig leaves. It's almost like having another plant that they don't even have to water!
This beautiful, high-quality 24"x18" print comes in a black 26"x20" frame and white mat, so it's ready to hang and will match almost any room!
"#fiddle" Mug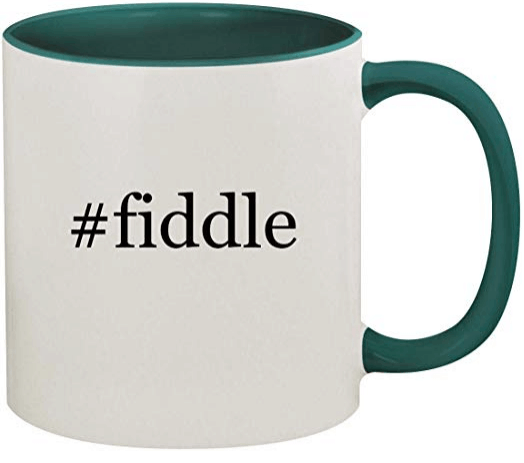 If your fiddle leaf fig lover is also a big coffee or tea drinker, you're in luck! This fiddle-themed ceramic mug holds 11oz, which is a serious cup of joe!
Choose from a dozen different colors for the interior. It's also microwave and dishwasher safe, so it's perfect for the practical fiddle owner.
Keep Calm and Garden On Journal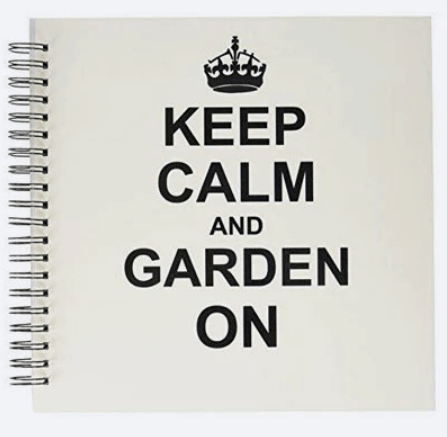 This is the perfect gift for any plant lover, whether they love indoor or outdoor plants (or both)!
This sturdy journal is 11.5"x11.5" square, so there's plenty of room for your ficus-loving loved one to write down their thoughts or even record their plant watering schedule!
We've got you covered
With the gift guide for fiddle leaf fig lovers list, you'll never have to waffle over what to get your favorite fiddle owner for holidays or birthdays again! There should be something on this list for everyone, so happy shopping!
Show off your fiddle leaf fig gifts with other fiddle leaf fig lovers in our Facebook community!
Make sure to read how to decorate your fiddle leaf fig for the holiday season!