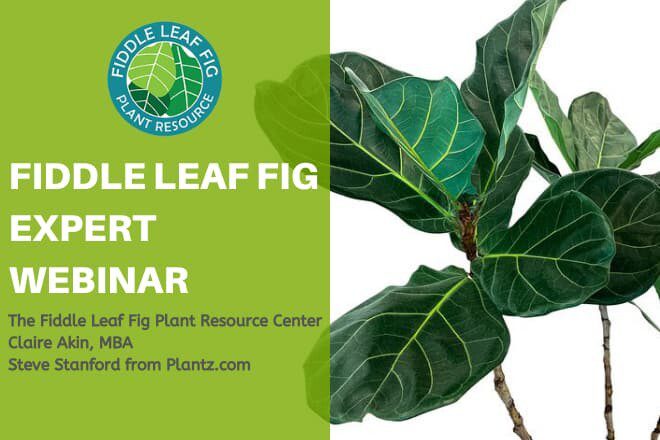 Fiddle Leaf Fig Expert Webinar
Top Secrets from Fiddle Leaf Fig Growers
Join us for an exclusive webinar with Steve Stanford from Plantz.com, one of the most knowledgable fiddle leaf fig growers in the US! Steve will reveal his top-secret tips for:
How fiddle leaf figs are really grown
Choosing the right size plant for your space
How to buy a healthy plant online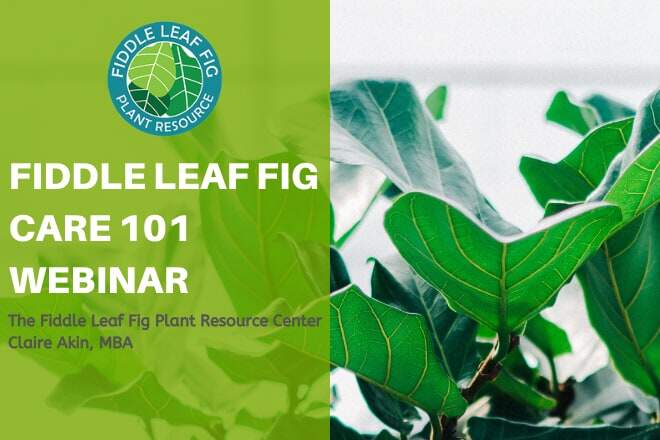 Webinar: Fiddle Leaf Fig Care 101
An exclusive 30-minute presentation to help your fiddle leaf fig look its best!
Join us for an exclusive webinar to learn everything about taking care of your fiddle leaf fig plant!
In this 30-minute presentation, we'll review care tips, tricks, and answer your questions. We'll discuss:
The Benefits of Your Plant
Fiddle Leaf Fig Care 101
The 10 Commandments of Fiddle Leaf Fig Care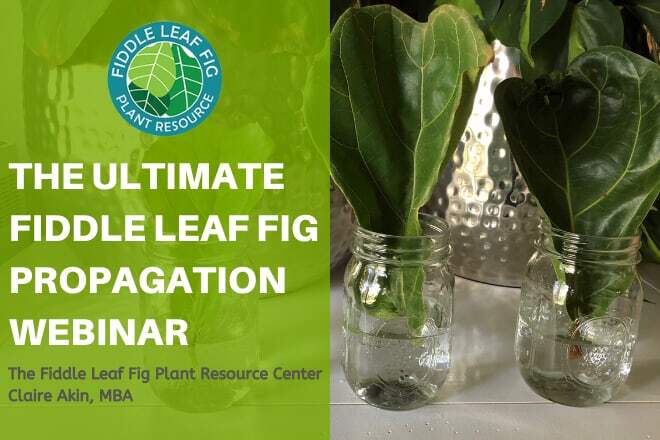 The Ultimate Fiddle Leaf Fig Propagation Webinar
Everything you need to know to propagate a new fiddle leaf fig!
Have you ever wanted to propagate your fiddle leaf fig to create baby plants? Please join us for this exclusive webinar on how take cuttings to propagate your plant. Our special guest, Samantha Nickel, is a reiki master and will share her tips and tricks for propagation and using reiki on your plants including:
The ancient art of reiki and energy healing
How to use reiki to heal sick plants
How to propagate your fiddle leaf fig
Top 10 Fiddle Leaf Fig Problems & How to Treat Them
It can be really frustrating when your fiddle leaf fig has a problem and you're not sure what to do about it. We surveyed 15,000 fiddle leaf fig owners in our Facebook group and came up with the top 10 most common problems and how to treat them including:
Dropping leaves
Brown spots
When to water