I get a lot of questions about whether you can revive a dead fiddle leaf fig. Plants can be extremely resilient with the proper care, so bringing a plant back from the edge is definitely possible!
I received this amazing story from a reader who rescued a fiddle leaf fig just teetering on the brink and emailed me to ask for tips.
Pauline and Tara's Story:
Pauline in Melbourne, Australia, was a complete newbie to fiddle leaf figs, and received a plant that was just a stick!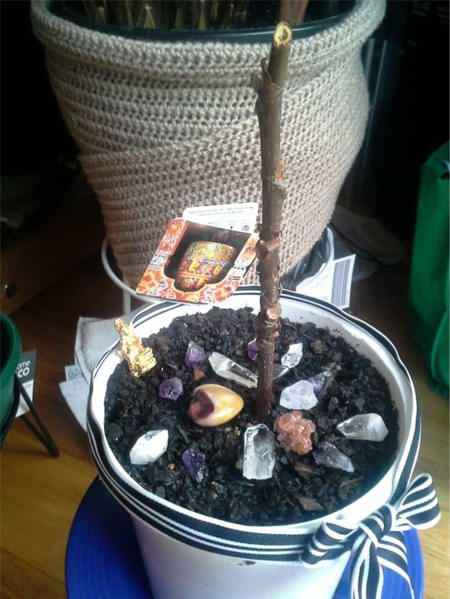 She named the tree Tara after the green goddess and immediately cut the plant down by half.
Pauline had a good general understanding of the biology behind plant growth and the redirection of energy when pruning occurs, but she'd never had a fiddle leaf fig before.
Beyond pruning, she wasn't sure what would happen.
Would Tara try to balance herself after her initial growth spurt wore off?
Would she try to recreate a main trunk?
Should Pauline cap the new growth bud to encourage the lower buds?
Or would that just cause Tara to split the main branch?
So many questions!
We can't always predict how plants will react to our care, but we can make educated guesses.
Tips to Revive a Dead Fiddle Leaf Fig
First, start by pruning any dead or damaged leaves and stems. Learn more about pruning here. (And this applies to any plant. Once a leaf or growth turns brown, remove it so it doesn't drain resources from the rest of the plant.)
Then try some of my favorite tricks for bringing a plant back to life: pinching and notching.
These techniques gives you a little control over where the plant puts out branches so you can encourage growth and better control the shape of your tree. It also works great if some of the leaves have died and it needs to grow new ones.
Notching a tree involves making a small cut just above a node on the trunk where you'd like it to put out a branch.
You could also try pinching your tree. Locate the newest growth on top of the tree and cut it with a sharp pair of pruning shears like these. This will encourage the tree to branch out in that spot.
Read more about notching and pinching here!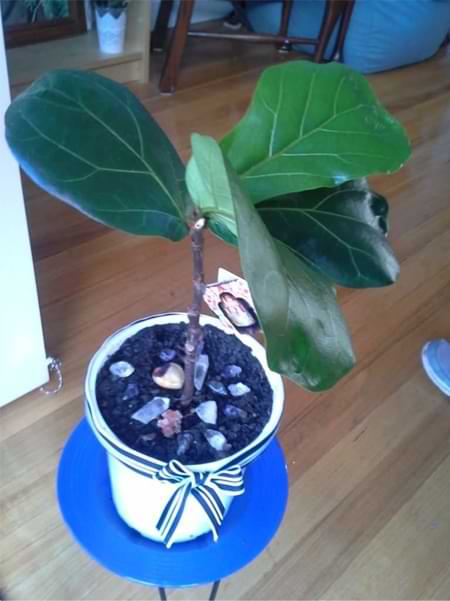 We're happy to report that Tara is growing beautifully!
She has some new leaves and has one major growth branching out, and there are two other promising-looking buds peeking out at two nodes on the bottom.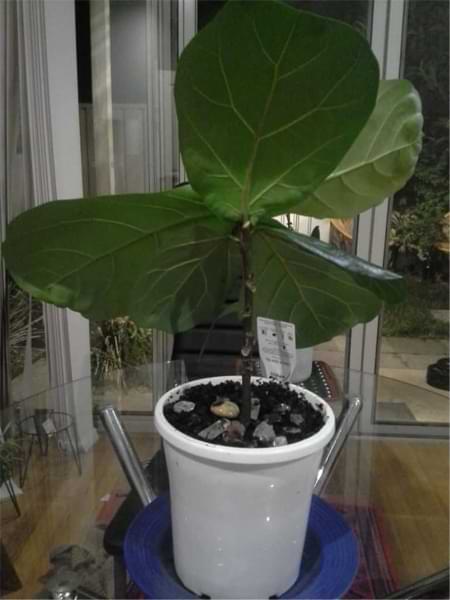 Pauline might be a lifelong fiddle leaf fig fan!
For your fiddle leaf fig, be sure to pick up the following essentials:
To learn more: