Buying a plant online does not have to be scary! Click to watch the video and read below for the top 10 tips on how to buy a plant online and what to do when it arrives.
Buying plants online is a safe and easy way to grow your houseplant collection. There are some things to keep in mind when you buy your plants online how best to care for them after they arrive.
Safe Places to Buy a Plant Online
We recommend the following places to purchase your plants online:
Houseplantshop.com (use code FIDDLE to save 10%.)
Find a Reputable Plant Seller as Close to your Location as Possible
Finding a reputable plant seller as close to you as possible is the best way to ensure your plant stays healthy when shipped.
For example, I purchased a plant from a grower on Etsy who was based in San Francisco. The plant had a short transit time down to Southern California which helped to keep it as healthy as possible.
Pay for Expedited Shipping
Whenever possible, invest in your new houseplant by paying for expedited shipping. The less transit time, the better. Plants shipped in dark, cold, boxes can develop fungus and incur damage to the leaves.
Houseplantshop.com is a fantastic resource for online plants. They ship their plants within 1-2 days and they are properly packaged so your plant is as healthy as possible when it arrives.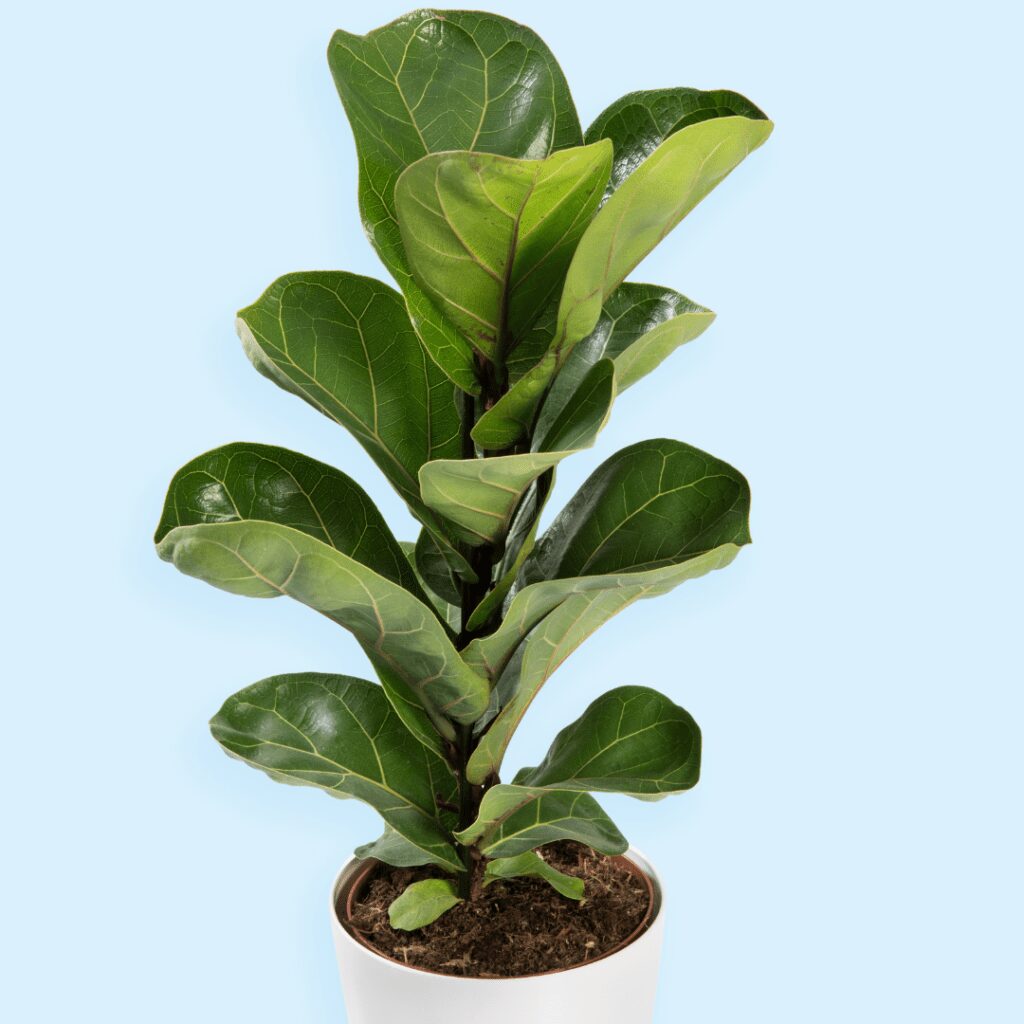 Buy Cheaper Version of the Plant First
Before you invest hundreds of dollars into a plant, consider buying a smaller, cheaper version first. This will give you time to learn the best place in your house for your plant before you commit to a larger, more expensive plant.
For example, when considering a fiddle leaf fig, start with a small plant. Figure out the light and drainage issues before you invest in a large fiddle leaf fig tree.
Quarantine New Plant for 1-2 Weeks
When you buy a plant online, and your new plant arrives, keep it away from your other houseplants for 1-2 weeks. New plants may have fungus, insects, or bacteria on them which can easily spread to other plants nearby.
Spray Plant with Leaf Armour
New plants can have fungus, mold, and other insects when they arrive. To combat this, spray your entire plant with Leaf Armour.
It protects against fungus, bacteria, and insects. This natural and non-toxic spray boost your plants natural defenses and helps your plant retain more moisture.
Wait to Fertilize
It is recommended to wait 3 months before you introduce a fertilizer into your plant. Growers frequently use fertilizer and it may also be in the soil. Giving your plant a 3 month waiting period ensures it will not get burned from over fertilization.
Repot and Use Appropriate Soil
When you buy a plant online and it arrives, it is best to repot into a slightly larger container. Growers pots are meant to drain moisture away quickly. Repotting and using the appropriate soil, can help keep the soil consistently moist over time without drying out too quickly.
Water Carefully and Use a Moisture Meter
Buy a plant online and have a plan for when it arrives. When you have found the best spot in your home for it, watch how much and how often you water. Using a moisture meter can help in the beginning to find the best watering schedule for your plant.
Take Before and After Photos
When your plant arrives, take a picture and continue to snap a shot of your plant as time goes by. This helps you to document your plant's progress and identify if any issues come up with your plant.
Buying your next plant online will be a positive experience and these tips will give you the best chance to grow a happy healthy plant.
To chat with other fiddle leaf fig owners, join our community on Facebook!