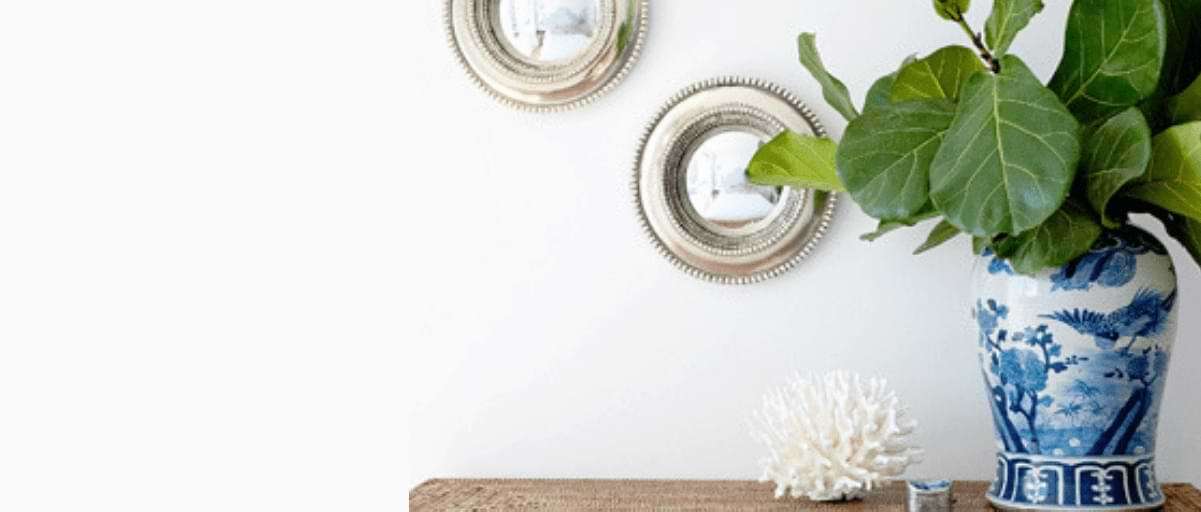 "This webinar demystifies
fiddle leaf fig plants…
in a way that's simple and fun!"
---
Watch the
Free Webinar!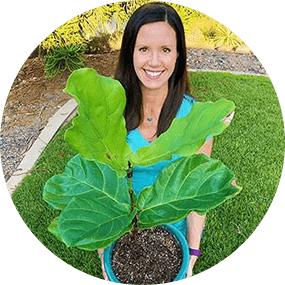 Hi, I'm Claire and I want to keep your
fiddle leaf fig
green and gorgeous!
My mission is to simplify caring for your fiddle leaf fig plant!
You know how frustrating and even embarrassing it is when you spend a lot of money on a plant and can't keep it alive?!
I think everyone makes that mistake once.
The truth is… fiddle leaf fig plants aren't the easiest houseplants to care for: they need a special recipe for success!
That's why I created a webinar to make it simple and easy to care for yours!
It's a free 30-minute webinar with everything you need to know.
Instead of guessing what will make your fiddle leaf fig happy and healthy, find out exactly what it needs to stay green and gorgeous!
It's the exact system I use to grow a half dozen fiddle leaf fig plants… in just two weeks your fiddle leaf fig can go from sick and sad to healthy and thriving!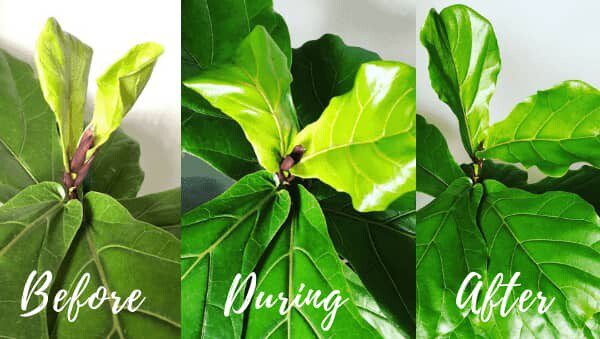 Now, this isn't rocket science. There are a few simple tips & tricks for helping your fiddle leaf fig really thrive.
The difference between your fiddle leaf fig giving you anxiety and giving you happiness is KNOWLEDGE.
Learn the 10 Commandments of Fiddle Leaf Fig Care.
Understand the biggest problems and their solutions!
Instead of wondering if your plant will drop another leaf, take control of your plant's health today.
In this webinar, I focus on THE 1o SIMPLE TRICKS for a healthy plant.
And I am eager to share what I know with you!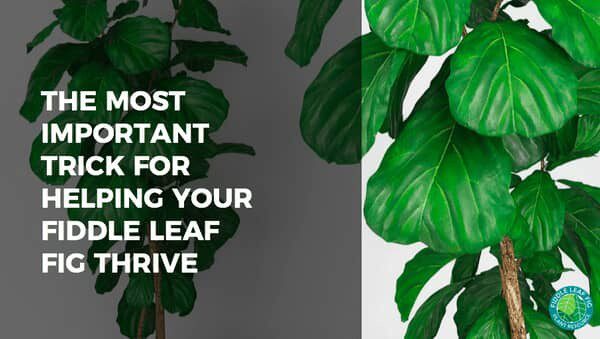 My favorite part is that because it's not rocket science, I KNOW you can do it too.
With this powerful webinar, I don't hold anything back — we'll go over all the good stuff that I've learned over the years.
I'm even sharing exactly how I've turned around my damaged rescue plants!
And the webinar is completely free, how cool is that?
All I ask in return is that you try it for yourself. I mean REALLY try it out and take 30 minutes out of your day to make it worth it.
By the end, my promise to you is that you'll have the knowledge you need to keep your fiddle leaf fig green and gorgeous for the rest of your life!
Wouldn't you love to have a guaranteed green thumb?
"Thanks for making a complicated topic so simple"!
LONNIE TUCKER – SACRAMENTO, CA
"Wow.
I wish I had watched this webinar sooner."
LISA – PLANO, TEXAS
"I thought I knew what I was doing with my fiddle leaf fig.
But now it's doing so much better and even has new growth. I'm much more confident now!"
GARY – HUNTSVILLE, AL
"This is exactly
what I needed to know! Thank you for answering all of my questions.
My plant thanks you too!"
MARY – ABERDEEN, WA
"I didn't realize I was killing my plant by overwatering. Thank you for making it clear!"
HEATHER – MIAMI, FL
"This Webinar really covered everything. I can't wait to buy another plant!"
MOLLY – SAN DIEGO, CA
Are you starving your fiddle leaf fig? Watering too much? Too Little?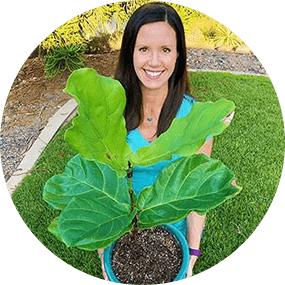 Please join me!
I'd love to show you the 10 Commandments of Fiddle Leaf Fig Care that will improve the health of your plant forever!