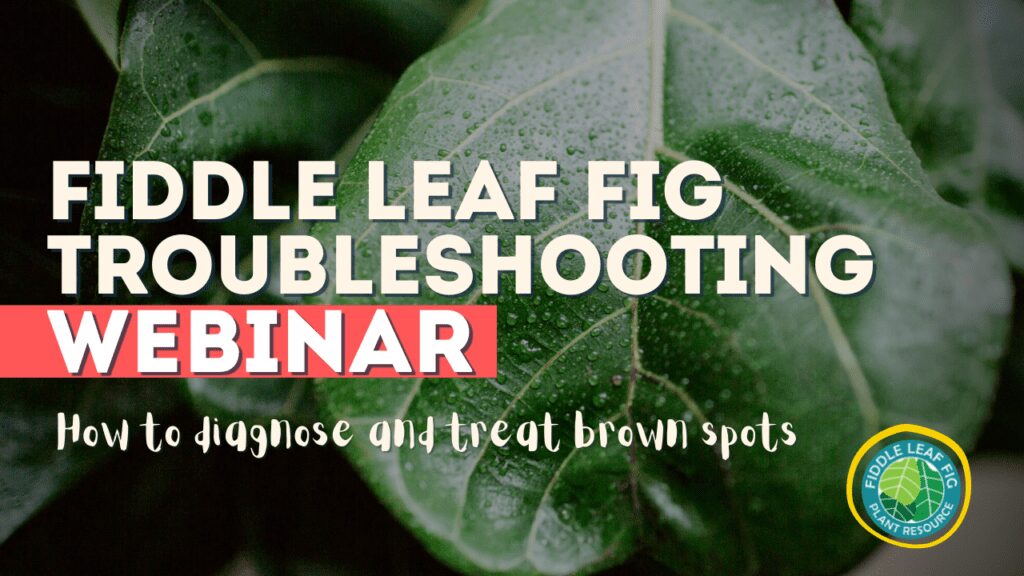 ---
An exclusive 20-minute presentation
to treat your fiddle leaf fig problems!
How many times have you brought a new fiddle leaf fig plant into your home, only to watch it slowly wither away and die?
Maybe it starts with brown spots or yellow leaves. Then, one by one, the leaves just droop and fall off. 🍂
You try watering it more often and feeding it fertilizer, but nothing seems to work! 😫
I totally get it. That was me for YEARS.
I didn't know how to spot certain diseases. 🦠
I didn't know how much water my fiddle leaf fig needed. 💦
I felt like a major disappointment. 😞
Then, I finally learned about some common problems fiddle leaf figs face and how to treat them.
✨I learned how to troubleshoot my plant's problems, so it could thrive again.
🌟I learned how to bring it back to life, so it looked just as beautiful as the day I brought it home.
And now you can learn too!
In our latest webinar, we'll show you how to diagnose your plant's illness so you can restore its health.
In just 20-minute, you'll learn how to:
Give your fiddle leaf fig a health check-up
Identify symptoms of root rot
Spot signs of a thirsty plant
Keep your plant hydrated
Recognize pest problems
Bring your plant back to health
👉If you want to revive your dying leaf fig, then this webinar is for you.
So sign up today and learn how to take control of your plant's health once and for all!
It's free, and I can't wait to see you there! 👋
---
Presenters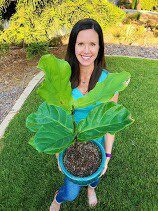 Claire Akin, The Fiddle Leaf Fig Plant Resource Center
Claire is an expert on fiddle leaf fig plants, houseplants, and hybrid tea roses. She is the author of The Fiddle Leaf Fig Expert and an instructor at UCLA Extension.
Grab the Essentials for Your Fiddle Leaf Fig:
To learn more: