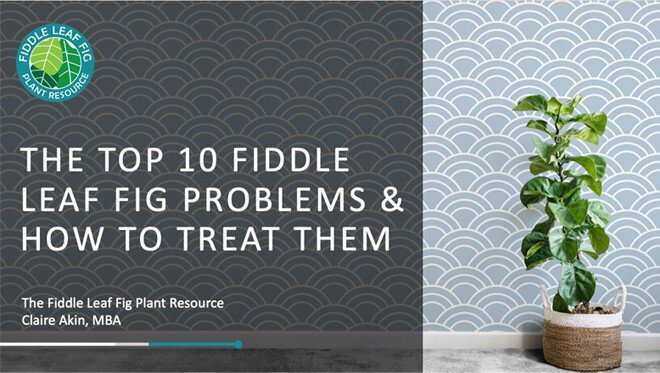 ---
An exclusive 30-minute presentation
to treat your fiddle leaf fig problems!
Top 10 Fiddle Leaf Fig Problems & How to Treat Them
It can be really frustrating when your fiddle leaf fig has a problem and you're not sure what to do about it. We surveyed 15,000 fiddle leaf fig owners in our Facebook group and came up with the top 10 most common problems and how to treat them, including:
Dropping leaves
Brown spots
When to water
Leaves with holes
Insects
Repotting
Separating a plant
Propagation
Spider mites
Gnats
We'll troubleshoot the most common issues and talk about treatment options. We will also review how to ask questions about your specific plant issues and how to learn more.
Stick around to get a special offer after our webinar!
---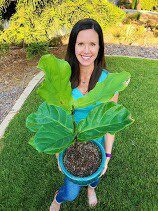 Claire Akin, The Fiddle Leaf Fig Plant Resource Center
Claire is an expert on fiddle leaf fig plants, houseplants, and hybrid tea roses. She is the author of The Fiddle Leaf Fig Expert and an instructor at UCLA Extension.
Grab the Essentials for Your Fiddle Leaf Fig:
To learn more: