How To Gift A Fiddle Leaf Fig
Fiddle leaf figs make the perfect gift—whether the occasion is a new baby, a new house, or someone's birthday! They're the gift that keeps on giving for years, decades, and even generations. But it can be overwhelming to pick out the perfect plant, choose a pot, and explain how to take care of the new family member. Below find our proven process for giving a fiddle leaf fig as a gift.
Check Their Lighting
You may want to ask the recipient about the lighting in their home. Fiddle leaf figs love sunlight, so you will want to place the new plant in the sunniest area of their house to make sure it does really well. However, this plant will adjust to lower light levels over time, so as long as they have a large window, it should do pretty well.
Let The Recipient Choose Their Pot
Adding a decorative container to a fiddle leaf fig is critical to make it an amazing home statement piece. But everyone has a different style. You'll want to ask the recipient which style of pot they prefer. I typically send a few options before I shop, including:
A ceramic pot like this from Home Depot: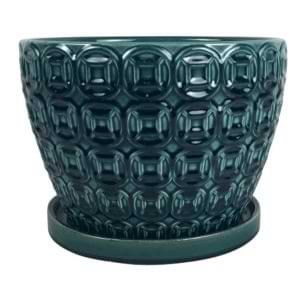 This white planter with a wood stand: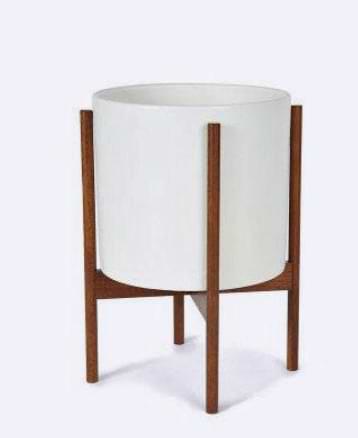 Or this natural woven seagrass basket: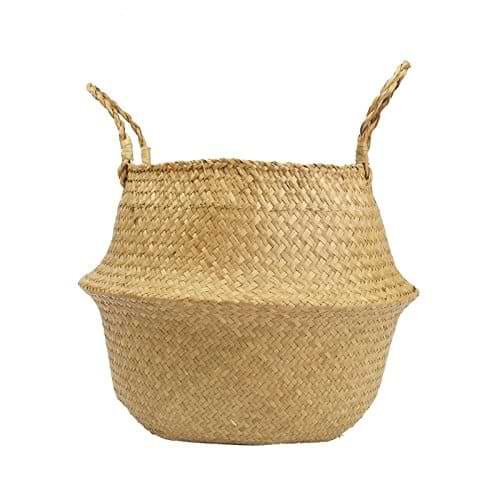 Choose A Healthy Fiddle Leaf Fig
Once I have the pot in mind, I head to Home Depot or a nursery to choose the perfect fiddle leaf fig. Look for a plant with dark green leaves, new growth, and no brown spots. You'll want to choose one that is in a grower's pot at least 2 inches smaller in diameter than the pot you've chosen.
Repot The Plant For Them
Repotting a fiddle leaf fig can be messy and overwhelming, a task your friend doesn't need if they've just moved or had a new baby. It is also a critical time for the plant's success; if you don't use the right soil, the fiddle leaf fig won't thrive. I recommend using Premium Fiddle Leaf Fig Soil to make sure the plant has perfect drainage.
You'll want to put a layer of the soil on the bottom of the pot, then add your fiddle leaf fig so that the top of the soil sits at least 1 inch below the top of the pot. Then you can mix half all-purpose potting soil with the cactus soil mentioned above to fill up the rest of the pot and add a layer over the top of the root ball. Finally, water thoroughly and let it drain.
Add Fun Accessories
To make the gift complete, add some fun accessories like a plant riser, The Fiddle Leaf Fig Expert Book, Fiddle Leaf Fig Plant Food, or some gardening accessories from The Fiddle Leaf Fig Store. We've also created these printable invitation cards to invite your friend to our fiddle leaf fig webinar so they can learn everything they need to know about caring for their new plant!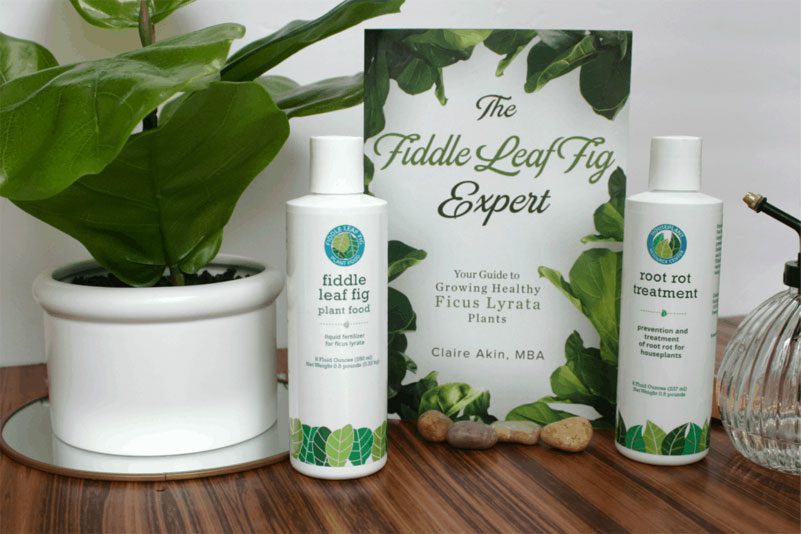 To learn more:
Grab the Essentials for Your Fiddle Leaf Fig: