Do you want to grow a taller fiddle leaf fig? Well, I can relate! Last month I was delighted to find what I thought would be the perfect-size fiddle leaf fig tree for my space. As you can see, though, the result was anticlimactic: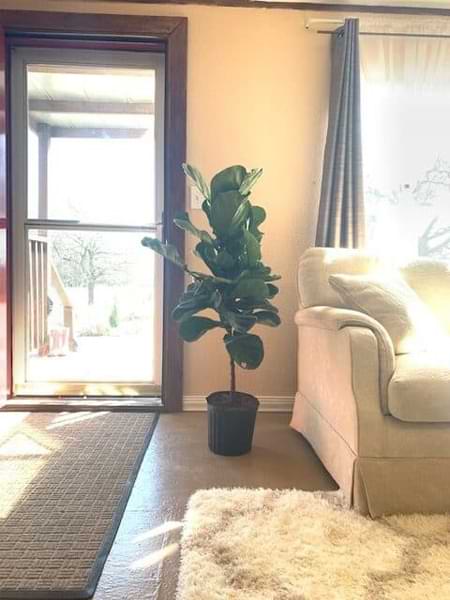 As with most expectations, reality failed to live up to the glossy interior design magazines. Perhaps you know the feeling. If your small, shrubbish fiddle strikes a less exciting pose than you had hoped, this site is full of tips to learn how to make your FLF grow taller, faster.
And in the meantime, I know of a few tricks to make a fiddle leaf fig appear taller immediately.
Elevate It
The first and easiest way to give a fiddle leaf fig a lift is to get it off the ground. Here you'll see I use the small wall in front of my fireplace to elevate my little fiddle bush until it grows tall enough to stand on its own with the big guys.
You don't need an architectural structure like this to lift your little bush. Any home decor store these days will have a sharp-looking side table that will do the job.
Employ an Optical Illusion
Another tricky way to make your fiddle leaf fig appear taller is to use the optical illusion of smaller furniture. Here's the same room from a different angle.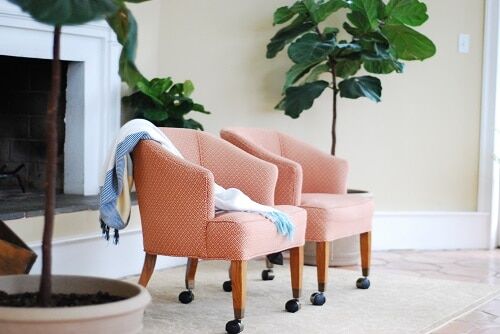 The tall ficus lyrata here is only about seven feet tall. However, against the small barrel chairs it looks like a towering nine-footer.
In the past, this same tree has been placed next to my oversized drawing room wingback chairs, which have a dwarfing effect on the plant.
Use a Taller Planter Pot
Remember my sad new purchase? The seagrass basket I had planned for it was cute, but wouldn't have given it any more height. So I ditched it in favor of a taller basket.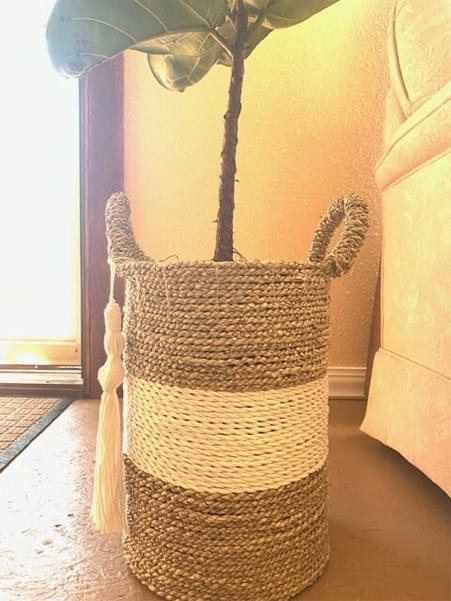 Here's a side-by-side before and after picture: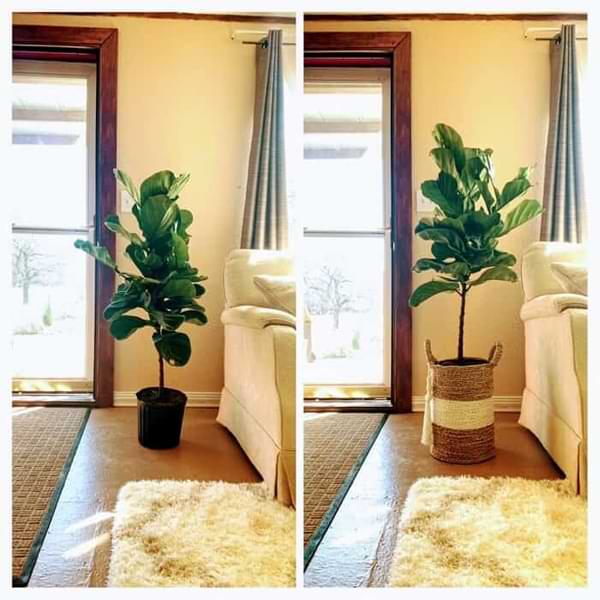 As you can see, I gained at least 6 inches. Here's how.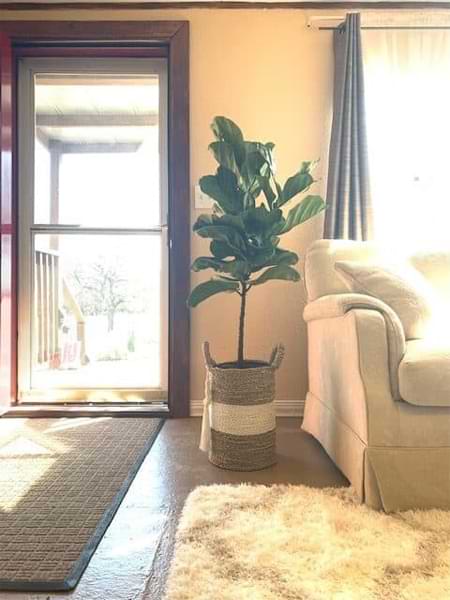 Instead of placing the garden center's original planter pot straight into the basket, I first deposited another small planter upside down inside the basket. Then the plant itself sat right on top of that, giving the illusion of a longer, more mature trunk.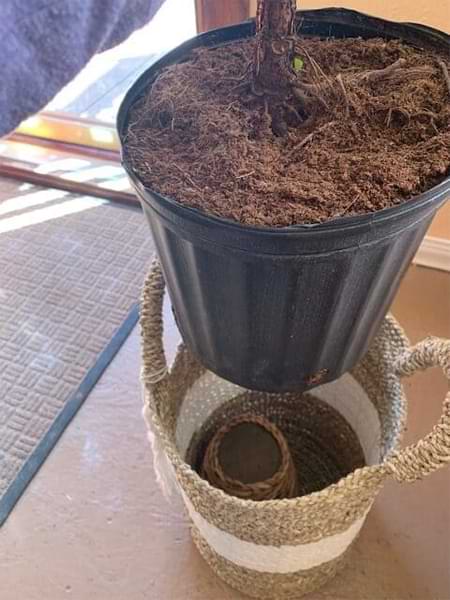 The Last, Best Way (The 1/2) to Grow a Taller Fiddle Leaf Fig
The final way to make your fiddle leaf fig appear taller is to give it everything it needs to grow, and then simply wait. This species is one of the fastest growing trees when its environment and care regimen is optimized for growth. If you can be diligent and patient, then your fiddle leaf fig will be tall in no time at all.
To learn exactly how to do just that, grab a copy of The Fiddle Leaf Fig Expert, your complete guide to growing healthy fiddle leaf fig plants. The book is available in full-color paperback or Kindle edition on Amazon now!
Grab the Essentials for Your Fiddle Leaf Fig:
To learn more: