Whenever people tell me that fiddle leaf fig trees are hard to grow, I remind them that ficus lyrata trees often grow over 40 feet tall in the wild. Of course, in the wild they have the perfect environment: plenty of sunshine, constant access to nutrients, and perfect drainage. If we replicate these conditions in our homes, our fiddle leaf figs will take off toward the sky.
I recently visited the San Diego Zoo to see possibly the tallest fiddle leaf fig tree in the world. People from all over the world come to the San Diego Zoo to see the rare wildlife and giant panda, but the collection of plants at the zoo is actually worth more than all of the animals combined. Their fiddle leaf fig tree is estimated to be over 70 years old.
The zoo's fiddle leaf fig is impressive, soaring almost 60 feet tall! It enjoys plenty of San Diego sunshine (though not too much since it's packed in tightly among other trees), a soft sea breeze, and coastal humidity. Because the zoo is so close to the ocean, the plants are protected from freezing in the winter.
Here I am in front of possibly the tallest fiddle leaf fig tree in the world! If you're ever in San Diego, take a trip to the zoo and enjoy this beauty for yourself.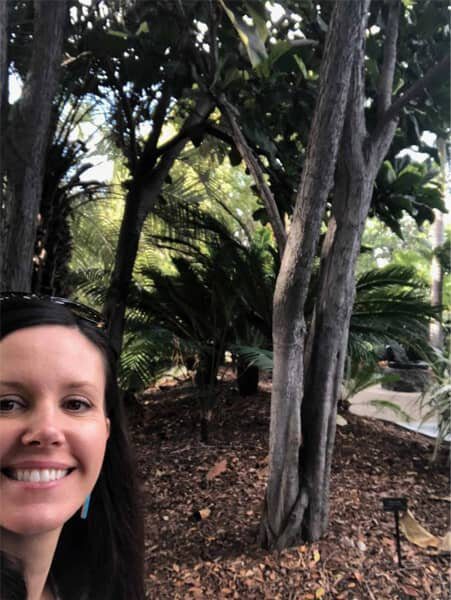 How to Replicate These Growing Conditions
To replicate these growing conditions at home, give your fiddle leaf fig as much sunlight as you can without sitting it in direct sun. Make sure it drains perfectly and that you only water when the top inch of soil is dry. Finally, fertilize with Fiddle Leaf Fig Plant Food every time you water in the spring, summer, and fall.
To learn more:
Grab the Essentials for Your Fiddle Leaf Fig: