We are happy to announce that Fiddle Leaf Fig Plant Food is back in stock! We apologize for the delay. You can order on Amazon now!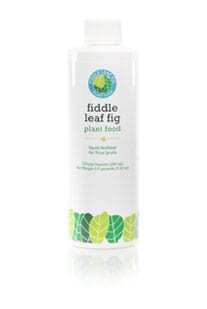 To learn more, sign up for our Fiddle Leaf Fig Care 101 Webinar, make sure you're subscribed to our newsletter, and get your Fiddle Leaf Fig Plant Food here.
Read The Fiddle Leaf Fig Expert, your complete guide to growing healthy fiddle leaf fig plants. The book is available in full-color paperback or Kindle edition on Amazon now!
Don't forget to join our community on Facebook: Fiddle Leaf Fig Plant Resource Group.
Are you starving your fiddle leaf fig?